In this tutorial, we will show you how to add HSTS to your domain.
First select your Application from List of Applications or else select server and go to application dashboard.
After that select your domain and click on More > Add HSTS on which you want to enable HSTS.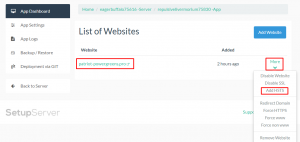 Thereafter, click on "Enable HSTS" in the modal box for confirmation.